Sino-Pack / PACKINNO 2017 Kick Off Today
660 Renowned Exhibitors Showcase the Latest Packaging Technologies
"The 24th China International Exhibition on Packaging Machinery & Materials" (Sino-Pack 2017) and "The China (Guangzhou) International Exhibition on Packaging Products" (PACKINNO 2017), organized by Adsale Exhibition Services Limited, grandly commence today (1 March) at Area B, China Import and Export Fair Complex, Guangzhou, PR China. With strong support from the industry, Sino-Pack / PACKINNO 2017 feature more than 660 exhibitors from 22 countries at an exhibiting area of 44,000 sqm, highlighting the most advanced packaging technologies to worldwide visitors.
World-class Packaging Technologies at Different Theme Zones
Being the leading packaging trade show in China, Sino-Pack 2017 focuses on "Smart Packaging for Now and Future". To tie in the theme, four theme zones including Smart Packaging, Logistics Packaging, Food Packaging and General Packaging are launched to cover the entire series of packaging machinery and products, so as to offer an one-stop purchasing platform and business exchange opportunity to exhibitors, buyers and experts from the packaging industry. Besides, it is also a great honor for the organizer to have the presence of State of Illinois, U.S.A. pavilion to showcase the advanced packaging technology.
The demand of smart packaging is driven by the growing requirements on product protection and food safety. In response to this, "Smart Packaging Zone" is set up to display a series of automated packaging machinery such as robots and mechanical arms. Renowned worldwide exhibitors of this zone include ABB, FANUC, KUKA, NACHI, GSK, Universal Robots, Soft Robot, SRT&ISUNG, etc.
Incorporating smart technology in production process can improve production cost and efficiency. To cope with the smart trend, Sino-Pack and PACKINNO 2017 have set up a special zone to show the latest virtual reality (VR) technology applied to the industry. In additional to VR technology, the zone also displays augmented reality (AR) & 3D animation and simulation models through the world-class renowned packaging equipment and technologies companies, including KHS, Swisslog, Jaten, NACHI, etc.
Under the rapid growth of supply chain and logistics businesses, the sourcing need of back-end packaging equipment increases accordingly. "Logistics Packaging Zone" is therefore set up to respond to the market trend. Prestigious exhibitors of this zone include Appolo, CSi, Schmalz, Sinolion, Swisslog, etc., who showcase the latest logistics equipment and warehousing systems to visitors.
Besides, PACKINNO also features special zones on logistic packaging materials and the innovative materials to showcase popular carton products and special packaging materials. The show received substantial supports from renowned exhibitors, such as Baite, CGP, Acmepak, Muli Color Master, Eta Film, etc., who display the diversified end-products, such as luxury goods, cosmetics, food & beverages, logistics and so forth, providing a one-stop trading platform to buyers.
Enormous Delegations Visit the Shows
Sino-Pack / PACKINNO are highly recognized by the industry players and they attract numerous visiting delegations, trade association members and famous enterprises from different provinces of China and countries. Overseas associations, such as Federation of Malaysian Manufacturers, The Thai Packaging Association, Indonesia Packaging Federation, Korea Packaging Association, etc., form delegations to visit the shows. In China, Chinese food and beverages associations from Fujian, Shenzhen, Dongguan, Guangzhou, Huizhou, etc.; cosmetics association from Shantou; electronic appliance, pharmaceutical, procurement and supply chain associations from Guangdong Province also demonstrate their presence.
Fascinating Concurrent Events Share Market Trend
High-caliber experts were invited by the show organizer to share their insight on the challenges and opportunities of the packaging industry, and introduce the latest technology, eco-friendly and sustainable production solutions in the seminars. Some of the highlighted seminars are "Food and Pharmaceuticals Packaging Innovative Seminar", "Intellectual Logistics in Era of Online Retailers - Innovative Science & Technology Forum", "Packaging and Logistics Optimization", "Intellectual Package and Logistics Warehousing System Integration Summit", etc.
Furthermore, a special zone displaying the winning pieces of the representative annual design competition –– GBDO Creative Design Competition (Southern China Star Award) was also set up as one of PACKINNO 2017's special highlights.
The show period of Sino-Pack2017 and PACKINNO 2017 still have two days (till Mar 3), buyers could grasp the last chance to register on-site and explore innovative packaging solutions.
For more information, please visit:
Website: www.ChinaSinoPack.com / www.PACKINNO.com.
Facebook: @SinoPack l @PACKINNO
Twitter: @SinoPack1 l @PACKINNO1
LinkedIn: @SinoPack l @PACKINNO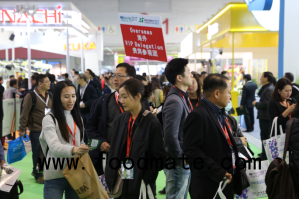 Sino-Pack 2017 & PACKINNO 2017 attract a lot of buyers to visit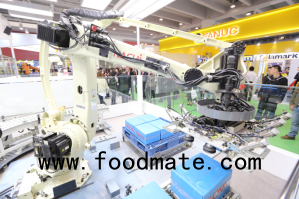 Renowned exhibitors showcase their advanced machinery and technology at Sino-Pack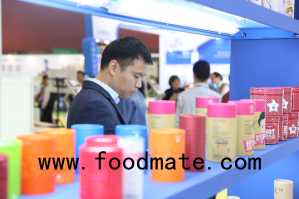 Business discussion among professional exhibitors and international visitors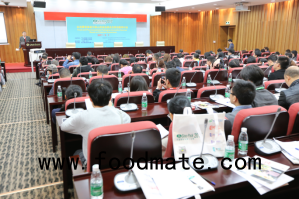 Overseas Media and Visitor Enquiry:
Ms. Minna Mui (Adsale)
Tel: (00852) 2516 3343
Fax: (00852) 2516 5024
E-mail: printpack.hkpr@adsale.com.hk
Address: 6th Floor, 321 Java Road, North Point, Hong Kong
Exhibitor Enquiry (Adsale)
China - Tel: (021) 5187 9766
Overseas - Tel: (852) 2516 3371
About the Organizer:
Adsale Exhibition Services Ltd. possesses over 35 years of staging international exhibitions in China and has become one of the leading exhibition organizers in this field. Adsale is the organizer of CHINAPLAS which is Asia's No. 1 plastics and rubber trade fair. Adsale's Sino-Pack, Printing South China and Sino-Label exhibitions also have over 20 years' track record.