Event Date:2017-03-28 – 2017-03-31
City:Shanghai, China
Address:No. 2345, Longyang Road, Pudong District, Shanghai
Venue:Shanghai New International Expo Center, China
Organizer:Shanghai UBM Sinoexpo International Exhibition Co.,Ltd
Shanghai International Wine & Spirits Expo will be held in Shanghai New International Expo Center, China (N3) from March 28th to 31st , 2017, organized by Shanghai UBM Sinoexpo International Exhibition Co.,Ltd, concurrent the 6th China Master Bartender Competition, Final and THAT'SPIRITS Carnival (Shanghai)

Why Visit?
The Mini Bar Show in Winexpo - THAT'SPIRITS Carnival
On Dec 12th 2016, THAT'SPIRITS Carnival was firstly dedicated to Guangzhou by HOTELEX, and we cooperated with "WINE 100 Challenge" which is the famous and wine institution in China, created the fine wine pavilion.
This year in March (3/28-3/31, 2017), THAT'SPIRITS Carnival, the hottest spirits show will come to Winexpo in HOTELEX Shanghai, hall N3. Hundreds of premium spirits and fine wines will be dedicated to visitors.
The carnival will last for 4 days, visitors can get cocktails from exhibitors for free with a coupon provided by organizer. And there will be more gifts to be expected.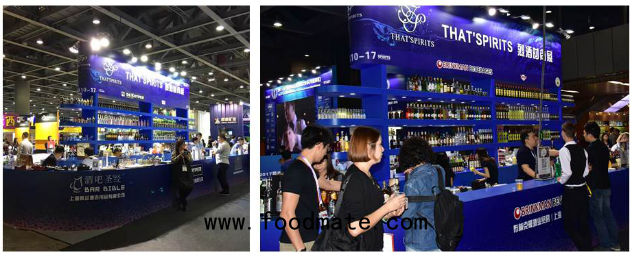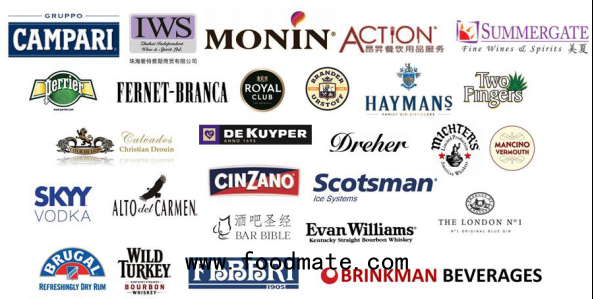 Exhibit Category
Wine, Spirits, Beer, Chinese Spirits, Sake, Soju, Other alcoholic drink, wine tool, glassware, etc.
Event Info
Shanghai International Wine & Spirits Expo ( Spring) 2017
THAT'SPIRITS Carnival (Flagship)
Time: March 28th – 31st
Address:Shanghai New International Expo Center
Concurrent: HOTELEX Shanghai 2017
Expo Finefood Shanghai 2017
For More Information, please contact:
Shanghai UBM Sinoexpo International Exhibition Co.,Ltd.
Food& Hotel: Jamie Xu (MS)
Direct: 86-21-33392245
ABOUT UBM
UBM is one of the world's leading business-to-business (B2B) event organizers. We create vibrant and dynamic events, enriched with digital and print media. Our events allow our customers to make connections and do business efficiently and effectively. (www.ubm.com)
UBM plc ("UBM", or the "Company") announced 13 December 2016 that it has agreed to acquire Allworld Exhibitions ("Allworld", or the "Business") for a cash consideration which values the Business at US$485 million on a debt and cash free basis.
UBM acquires Allworld Exhibitions in Asia with 51 shows in 11 countries & across 9 industry sectors.
For more information please visit:http://ed.jiagle.com/