Due to urbanization and rising per capita income, packaging is playing an indispensable role in our daily lives. According to the survey of Smithers Pira, the total value of global packaging market amounted to USD851 billion in 2017. The value is anticipated to reach USD980 billion in 2022. In particular, food packaging industry is growing rapidly. A decent packaging not only can enhance the cleanliness and freshness of food, but also help establish a good brand reputation and image for food manufacturers.
In recent years, people's awareness over food safety and environment protection has increased a lot. Consumers are paying more attention to both food quality and product packaging. According to the survey conducted by Hong Kong Trade Development Council on China packaged food market, attractive, diversified, small and individual packaging is getting increasingly popular among consumers. In order to meet the requirements on packaging design and production in the market, manufacturers are striving to improve green materials, sterilization processes, barrier properties and packaging methods, etc. for a higher food safety and more appealing packaging with a lower cost.
Ideal Solutions to Enhance Food Packaging Quality
The 26th China International Exhibition on Packaging Machinery and Materials (Sino-Pack 2019) and the China (Guangzhou) International Exhibition on Packaging Products (PACKINNO 2019) will be held on 4-6 March 2019 in Area A, China Import and Export Fair Complex, Guangzhou, China. Under the theme of "Innovative.Green.Package in Future", a variety of innovative and advanced packaging intelligent machinery and solutions will be showcased, for the food manufacturers to optimize their production lines and packaging materials. In order to help buyers and decision makers from different fields identify premium food processing and packaging services to meet the market needs as well as seize business opportunities, the fairs will gather leading enterprises and potential start-ups to set up the "Food Processing and Packaging Zone". Machinery to be exhibited includes sealing machines, wrapping machines, vacuum packaging machines, aseptic packaging machines, filling machines as well as metering cum filling machines, etc. Products to be exhibited cover end product manufacturing solutions spanning from innovative soft packaging, paper packaging to cans. Keeping up with the latest trends in the industry and explore new areas, brands should take actions of adopting suitable machines and implementing flexible automated production lines to provide efficient and safe products to the world. The following exhibitors will demonstrate their new packaging equipment and technologies in the two fairs, spearheading the industry to a higher standard of product quality:
Leading Technologies of Food Processing and Production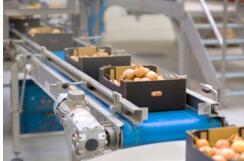 The China National Development and Reform Commission has given priority to the development of food processing and packaging machinery in the food industry. Sino-Pack2019 aggressively facilitates the development of food processing and packaging according to this need. In the fair, leading food processing and packaging brands including Multiva, Hangzhou Zhongya, Shanghai Acepack, Shantou Anping, Shanghai Changlong, Shanghai Nanhua, Shangdong DTS, Zhucheng Jinding will be present. Their exhibits will include food processing, liquid filling, sterilizing equipment, packaging testing, etc. Moreover, international specialists will be invited to share their views and provide solutions to the audience on the spot regarding hot topics of good safety, processing and packaging, in order to help enterprises keep abreast of market trends and future development.
All-round Solutions from Production, Packaging to Logistics in Liquid Food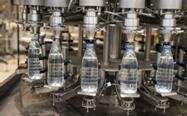 Liquid food packaging constitutes a significant portion of plastics packaging and creates ample business opportunities. Sino-Pack gives an edge of sufficient resources and ties up the value chain of liquid food and plastic packaging. Liquid packaging giants will be invited to demonstrate enhanced solutions to the entire liquid production and packaging line.
Zones in the Fair Leading a Way to Innovation and Green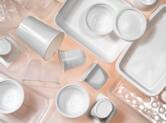 Under the theme of "Innovation & Green", the zone "Innovative Packaging Materials" will showcase cutting edge packaging products and materials, with the view of promoting innovative applications, facilitating development of the packaging industry and integrating the industry with innovation and green. Meanwhile, in response to the demand of the thriving catering industry, PACKINNO2019 exclusively set up the "Catering & Takeaways Packaging Zone" to display eco-friendly catering utensils, reusable shopping bags as well as raw and auxiliary materials. With an aim to fostering cooperation in the supply chain, the zone will provide ideal solutions to hotels, takeaway and fast food restaurants, meanwhile, helping exhibitors tap into the market and enhance their brands.

Sino-Pack 2019 & PACKINNO 2019 are committed to providing end-product enterprises in various industries with comprehensive product packaging solutions. The fairs will benefit enterprises in a great extent for their sales and development. We look forward to your participation in the annual event on 4-6 March 2019 at the Guangzhou China Import and Export Fair Complex!


Website: www.ChinaSinoPack.com / www.PACKINNO.com
Facebook: @SinoPack l @PACKINNO
Twitter: @SinoPack1 l @PACKINNO1
LinkedIn: @Sino-Pack l @PACKINNO
E-mail: printpack.hkpr@adsale.com.hk