Exquisite and safe packaging can increase the value of products, buyers therefore need to keep pace with the development of packaging technology to produce attractive packaging. The 24th edition of Sino-Pack, the Asia's premier processing and packaging exhibition, together with its concurrent show – PACKINNO, will return to Area B, China Import and Export Fair Complex, Guangzhou, PR China on 1- 3 March 2017. In addition to the latest exhibits, a series of trend-specific concurrent events will also be available for visitors.
Fascinating Concurrent Events at Sino-Pack / PACKINNO 2017
High-caliber experts from around the world are invited by the show organizer to share their insight on the challenges and opportunities of the packaging industry and introduce the latest technology, eco-friendly and sustainable production solutions. Visitors range from retailers and brand owners to resin suppliers, technology providers, equipment manufacturers and converters are all welcome to join. Some of the highlighted events are as below: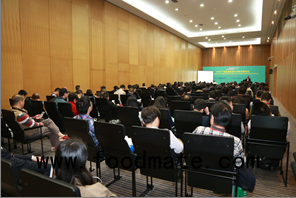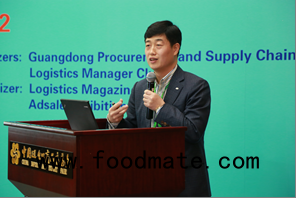 1. Food and Pharmaceuticals Packaging Innovative Seminar Based on Customer Experience
Date: 1 March 2017 (9:30 – 11:30)
Content: The influences of innovative packaging and safety of unpacking process.
2. Intellectual Logistics in Era of Online Retailers - Innovative Science & Technology Forum
Date: 1 March 2017 (13:30 – 17:00)
Content: The trend of FMCG products & intelligent logistics and the application of RFID.
3. Packaging and Logistics Optimization
Date: 1 March 2017 (9:15 – 17:00)
Content: The safety of logistics packaging and the application of automatic packaging.
4. Intellectual Package and Logistics Warehousing System Integration Summit
Date: 2 March 2017 (13:30 – 17:00)
Content: The trend and application of intelligent and automatic packaging.
Furthermore, PACKINNO 2017 will feature a special zone displaying the winning pieces of the representative annual design competition –– GBDO Creative Design Competition. This was first started in 1981, it has been successfully held for 35 years. As the earliest authoritative design competition in China, it has become an influential design awards in the international level. Each year there are totally more than 2,000 entries, which is a good platform in displaying the innovation development in China.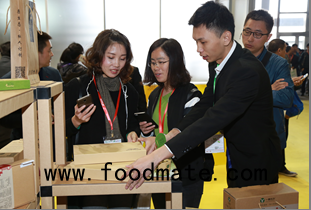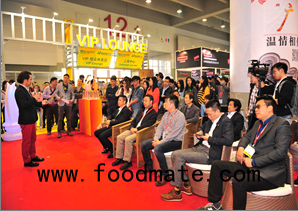 Renowned Exhibitors Participant at Sino-Pack / PACKINNO
As one of the Asia's leading packaging exhibition, it attracts the participants around the world. Visitors of Sino-Pack / PACKINNO can meet representatives and member companies including ABB, Fanuc, GSK, Kuka, Nachi, Apollo, CSi, Schmalz, Sinolion, Apack, Domino, Gurki, Hualian, John, Colamark, Dase-Sing, Omori ChangKong, Rui Packing, Wolf, Zhiteng、Jingli、Acmepak、Weide、Rizone、Yalan、Hongrunfa and so forth. A large pavilion from America will also participant in Sino- Pack / PACKINNO 2017 to showcase the latest technology in North America.

Pre-Register to Win Hotel Accommodation
To encourage visitors to pre-register for the shows, a Monthly Lucky Draw has been launched. Visitors who completed the online pre-registration process will be entitled to participate in a Monthly Lucky Draw which will be held for 3 consecutive months (November & December 2016, January 2017). ONE lucky winner will be drawn per month and be awarded ONE twin room for 2-night hotel accommodation in Guangzhou during the Show period, March 1–3, 2017. Visitors are recommended to pre-register now at www.chinasinopack.com or www.packinno.com to enjoy additional privileges.
For more information, please visit:
Website: www.ChinaSinoPack.com / www.PACKINNO.com.
Facebook: @SinoPack l @PACKINNO
Twitter: @SinoPack1 l @PACKINNO1
LinkedIn: @SinoPack l @PACKINNO
-End-
This press release is issued by Adsale Exhibition Services Ltd. Please send us a specimen copy if you publish this text. Thank you!
Overseas Media and Visitor Enquiry:
Ms. Minna Mui (Adsale)
Tel: (00852) 2516 3343
Fax: (00852) 2516 5024
E-mail: printpack.hkpr@adsale.com.hk
Address: 6th Floor, 321 Java Road, North Point, Hong Kong
Exhibitor Enquiry (Adsale)
China - Tel: (021) 5187 9766
Overseas - Tel: (852) 2516 3371
About the Organizer:
Adsale Exhibition Services Ltd. possesses over 35 years of staging international exhibitions in China and has become one of the leading exhibition organizers in this field. Adsale is the organizer of CHINAPLAS which is Asia's No. 1 plastics and rubber trade fair. Adsale's Sino-Pack, Printing South China and Sino-Label exhibitions also have over 20 years' track record.