"The 24th China International Exhibition on Packaging Machinery & Materials" (Sino-Pack 2017) and "The China (Guangzhou) International Exhibition on Packaging Products" (PACKINNO 2017), organized by Adsale Exhibition Services Ltd, were concluded successfully on 3 March 2017. The 3-day exhibitions attracted 35,740 visitors of which 9,722 were overseas visitors, accounting for around 27% of the total number of visitors. Most of the exhibitors and visitors said that they were satisfied with the exhibitions.
"The rapid economic development and the upgrade of living standard have generated great consumer demands on customized, safety and green product packaging. And, the rapid development of e-commerce also facilitates the popularity on logistic and automated packaging technologies. Riding on these advantages, the scale of Sino-Pack 2017 and PACKINNO 2017 reached an exhibition area of 44,000 sqm with 'Smart Packaging' as one of the show themes. The shows were well-attended by 35,740 visitors eventually with a growth of 15% when comparing with last year," Ms. Celine To, General Manager of Adsale Exhibition Services Ltd said.
The fairs featured 648 exhibitors from 22 countries and regions, and also attracted buyers from nearly 100 countries and regions. The on-site man-flow and atmosphere were good. An onsite visitor survey was conducted by the organizer. Among the interviewees, nearly 80% reflected the exhibition scale is "Excellent" and "Very Good" whereas nearly 90% said they "will visit this show again next year". The responses were very encouraging and this demonstrated the leading role of Sino-Pack and PACKINNO in the industry.
Overwhelming Support from Renowned Exhibitors
Being the leading packaging trade show in China, Sino-Pack 2017 focused on "Smart Packaging for Now and Future". To tie in the theme, four theme zones including Smart Packaging, Logistics Packaging, Food Packaging and General Packaging were launched to cover the entire series of packaging machinery and products, so as to offer an one-stop purchasing platform and business exchange opportunity to exhibitors, buyers and experts from the packaging industry. This year, substantial support from domestic and international exhibitors were received, including ABB, FANUC, KUKA, NACHI, GSK, KHS, Appolo, CSi, etc. Besides, the State of Illinois, U.S.A. pavilion also joined the fair to showcase their advanced packaging technologies.
"This is the first-time exhibition in China for CSMI. Our goal to exhibit at Sino-Pack 2017 is to bring brand awareness to China, and potentially partner with some solid firms that can be local to our China projects." Karen A. Eng, President / CEO of CSMI from the State of Illinois, U.S.A. pavilion said.
Mr. Wu Qin Hui from ABB Engineering (Shanghai) Ltd was satisfied with the exhibition, "ABB has further showed and promoted our company brand and products through Sino-Pack. I am satisfied with the result this year in Sino-Pack, we are able to connect with different target customers and the overall man flow and management arrangements in Sino-Pack are great."
Tremendous Delegation Groups Visited the Shows
This year, over 180 domestic and international delegation groups and trade associations were attracted to the shows, such as Federation of Malaysian Manufacturers, The Thai Packaging Association, Indonesia Packaging Federation, Korea Packaging Association, etc. In China, professional delegations from Guangdong, Fujian, Shanghai, Anhui, Jiangsu, Zhejiang, Beijing and other provinces also demonstrated their presence. Some renowned companies, including Mentholatum, Coca Cola of Swire, Foxconn, Midea, Blue Moon, Wahaha Group, etc., have also designated their support to visit the fairs.
Mr. Noppadol Krairiksh, the President of Thai Packaging Association in Thailand appraised the overall arrangement of the show organizer, "The show is very good and well-organized, thank you for the hospitality from the organizer. Our members have found a lot of suppliers which fit their needs. We are definitely looking forward and will support Sino-Pack 2018."
Ms. Ariana Susanti, the Business Development Director of Indonesian Packaging Federation in Indonesia was amazed by the new machineries at the fair, "This is my first visit to Sino-Pack and I was interested in the show's exhibits. We saw a lot of new machineries made in China and we are pleased to see how the Chinese enterprises have contributed to the beauty and health industries with their high quality products. And the filling machine shown is advanced and applicable for a small-scale investment."
Ms. Su Wangjuan, the Minister of Guangdong Household Electrical Appliances Trade Association thought Sino-Pack was beyond her expectation. "Around 80 members from our association felt grateful to understand more about smart and automation development from Sino-Pack, it helps promoting the application of smart and automation packaging technologies, so as to improve production efficiency and competitiveness of enterprises.
Affirmation on the Professional and Leading Role in Packaging Industry
One of the buyers, Ms Li Yuen, the Operation Deputy Manager of DHL shared her opinion after visiting, "There are rich varieties of exhibits and enterprises in Sino-Pack / PACKINNO. I found a type of transition box and packaging containers in the shows. The products are very applicable to the nowadays needs. I found my visit very rewarding this time."
Ms. Zhang Xuedong, the Operation Supervisor of Opal Cosmetics (Huizhou) Limited appreciated the professional services from the organizer, "Our main objective of visiting is to source some automation machinery. We hope to find suitable equipment to reduce labor cost. This is my fourth-time visit to Sino-Pack. We find it very rewarding every time, and the service from the show organizer is very professional."
Mr. Khoo Choon Yeem, the Director of Snowberry (Malaysia) Sdn Bhd in Malaysia shared his joy after visiting the shows, "This is my first time to participate in Sino-Pack. We have found a lot of suppliers which fit our needs. The show is very professional and we have met with many familiar exhibitors on-site. The show is like a bridge for us to connect with our suppliers and maintain our long-term relationship with them."
Mr. Lucio M. Racedo from Petit Fours in Argentina felt grateful to the business matching service provided by the organizer, "This is our first-time participation in the fairs. We have found a lot of suppliers which fulfill our needs. It was a good experience that the organizer has arranged a good business matching service for us. We really appreciate it."
Splendid Concurrent Events Unlocked the Latest Market Trend
High-caliber experts were invited by the show organizer to share their insight on the challenges and opportunities of the packaging industry. Some of the highlighted seminars were "Food and Pharmaceuticals Packaging Innovative Seminar", "Intellectual Logistics in Era of Online Retailers - Innovative Science & Technology Forum", "Packaging and Logistics Optimization", "Intellectual Package and Logistics Warehousing System Integration Summit", etc.
Furthermore, a special zone was also set up to display the winning pieces of the representative annual design competition –– GBDO Creative Design Competition (Southern China Star Award) at PACKINNO 2017.
See You Again in 2018!
Sino-Pack / PACKINNO are highly acclaimed for its professional service and accurate grasp of industry trend. The shows will be back on 10 -12 March 2018 at Area A, China Import and Export Fair Complex, Guangzhou, PR China. We are looking forward to seeing you again next year!

For more information, please visit:
Website: www.ChinaSinoPack.com / www.PACKINNO.com.
Facebook: @SinoPack l @PACKINNO
Twitter: @SinoPack1 l @PACKINNO1
LinkedIn: @SinoPack l @PACKINNO
-End-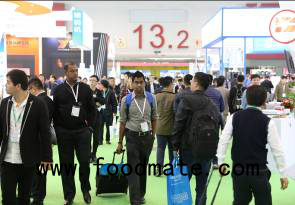 Sino-Pack / PACKINNO 2017 successfully gathered tremendous professional buyers to source the latest packaging machinery/ materials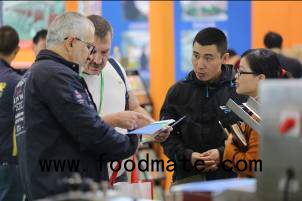 Professional trade discussion between exhibitors and buyers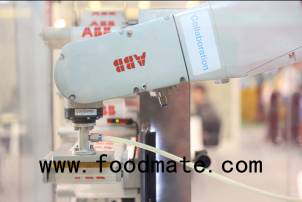 Top-notch exhibitor showcased the latest packaging machinery at the fairs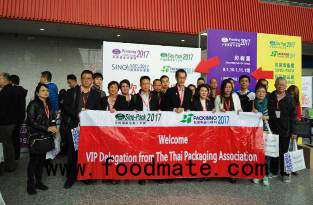 Professional delegations around the world gathered at Sino-Pack / PACKINNO 2017 to source their target machinery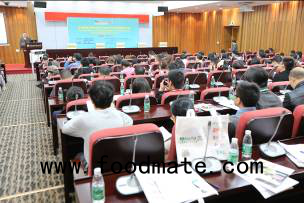 Many trade associations from China formed delegations to visit the shows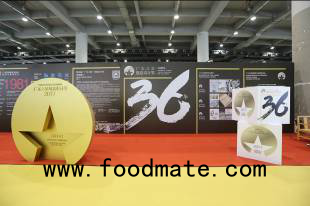 The professional and splendid seminars attracted industry players to learn more the latest packaging trend
A special zone was set up at PACKINNO to showcase the winning pieces of GBDO Creative Design Competition.
This press release is issued by Adsale Exhibition Services Ltd. Please send us a specimen copy or link if you publish this text. Thank you!
Overseas Media and Visitor Enquiry:
Ms. Minna Mui (Adsale)
Tel: (00852) 2516 3343
Fax: (00852) 2516 5024
E-mail: printpack.hkpr@adsale.com.hk
Address: 6th Floor, 321 Java Road, North Point, Hong Kong
Exhibitor Enquiry (Adsale)
China - Tel: (021) 5187 9766
Overseas - Tel: (852) 2516 3371
About the Organizer:
Adsale Exhibition Services Ltd.
possesses nearly 40 years of staging international exhibitions in China and has become one of the leading exhibition organizers in this field. Adsale is the organizer of CHINAPLAS which is Asia's No. 1 plastics and rubber trade fair. Adsale's Sino-Pack, Printing South China and Sino-Label exhibitions also have over 20 years' track record.