When it comes to the China International (Guangzhou) Fishery & Seafood Expo, aquaculture is indispensable. The aquaculture products exhibition of the fourth China International (Guangzhou) Fishery & Seafood Expo covers products of fish medicine, equipment, technology, aquaculture products, processing products and other related fields. Here,we can see all kinds of freshwater aquaculture products, such as roffi, South American white prawns, raw fish, sea bass, California perch, mandarin fish, grass carp, biogas rosenbloom shrimp, golden pomfret and so on.
We believe that the aquaculture plate will expand the scale in next year!

Next, the editor will show you who came to the last exhibition.
In terms of industrial aquaculture, it includes Qingdao Zhongkehai, Guangdong LESSO,FIRSLE ,LASWIM , Guangzhou Lanling, Guangzhou Zhuozhen, Doctor of Fishery, Daqing Energy Saving, Xiamen Haolixing, Nanrong Group, Jiangyin Baichuan, Guangzhou seal and so on.

Qingdao Zhongkehai Seawater Treatment Co., LTD:We have a lot of exhibits, but one of the things that stands out is the crab house. Our crab apartment has been developed for a long time, and now many customers have made good profits. In addition to river crabs, there are also green crabs, swimming crabs and even South American white prawns are used.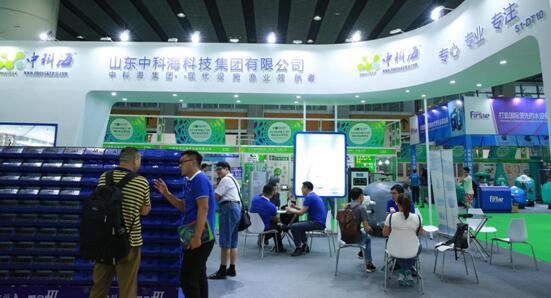 FIRSLE:Our products are mainly water treatment equipment for swimming pools, but we also want to show our oxygenation cone and protein separator at this fishing expo, so that more people can know about our products.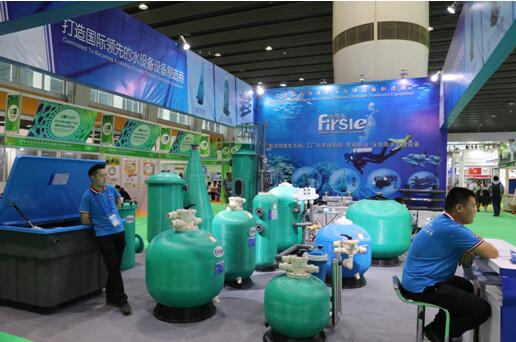 LASWIM:Brand series aquaculture, health system water environment treatment products. Exhibits include high performance water pump, deep filter, air source heat pump, AOT photocatalytic disinfector, full flow ultraviolet ray, integrated maintenance system, protein separator and other excellent products. During the exhibition we was widely concerned, customers from foreign and domestic have come to consult.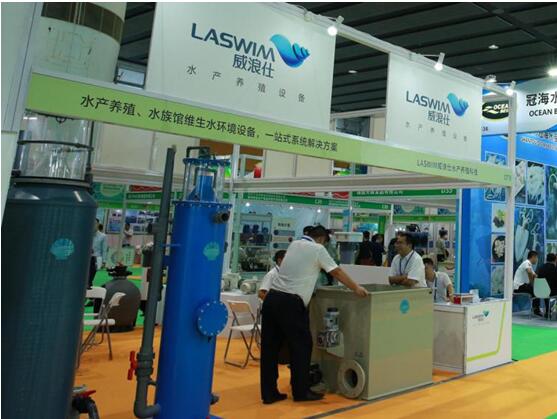 Guangzhou Lanling Water Treatment Equipment Co., LTD:We mainly produce circulating aquaculture system equipment, starting from protein separator, and now our products cover the whole circulating aquaculture system. We provide professional recycling aquaculture programs For aquaculture, temporary aquaculture, aquaculture seedlings.


Aquatic products dynamic protection: including Guangdong Yuehai, Shanghai BIO GREEN, Shanxi Yixintai, Zhanjiang sea pioneer, Beijing Baitaifu, Hubei Yugezi, Dongguan Linshi, Hebei Xiuyuan, Shenzhen Lvshiyuan , Shanghai Yangnong, Xi 'an sikaida, Dalian Detong, Shandong Ruiyang, Foshan Biwofeng, Shandong xinda and so on.

Guangdong Yuehai Biotechnology Co., LTD:This company officially passed the GMP certification of the ministry of agriculture in 2016. At present, they has 8 series of products, including algae breeding, oxygenation, detoxification and anti-stress, water-regulating live bacteria, nutritional immunity, substrate improvement, disease prevention and control, enzyme fermentation series and GMP veterinary drugs. Their products are mainly sold to Guangdong, Guangxi, Hainan, Fujian, zhejiang, Jiangsu and central China.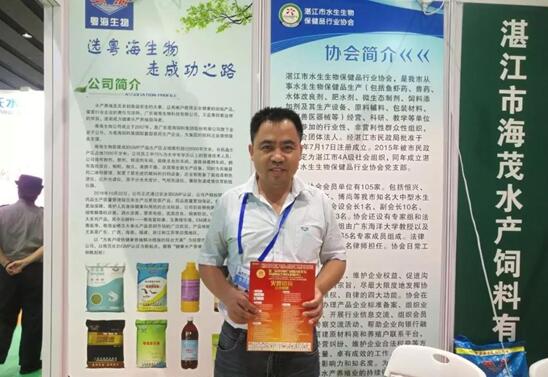 Shanghai Bio-Green Co., LTD: As a advocate and pioneer of water environmental bioremediation , our company through exploration of the farming area, launched "AB + RB green the cultivation mode", effectively solves the South America white shrimp shrimp "death", "white" and other issues, the hairy crab, eel, grouper, such as multiple breeding and application. Green Austria brought three new products, respectively, AV antiviral regulator, AP shrimp and crab hepatoenterocytosis inhibitors, AB mixed feed additives.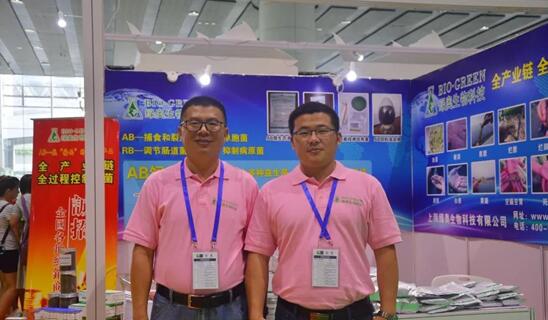 Shanxi Yixintai Biotechnology Co., LTD:Our company integrates r&d, production and sales of veterinary drugs, fish and shrimp drugs, pharmaceutical intermediates, water environment improvers, animal health products and so on. On the exhibition, yixintai brought basic disinfectant, green insecticide, hemostatic rotten gill, water environment improver, algae treatment of efficacy products, prawn integrated disease prevention and control of efficacy products and microbial preparations.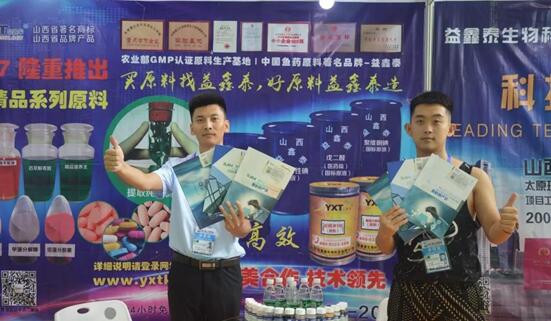 Breeding, feed, seedlings, food: Guangdong Haimao, Zhejiang Zhongda, Guangdong Aopin, Guangdong Wuzhou Bada, Guangdong Lvka, Guangdong Jiankun.

Guangdong Haimao Investment Co., LTD:Founded in 1987, Haimao group is a large-scale domestic aquatic fry group company integrating scientific research, development, production, sales, technical services and fry bait sales. At present, the company has 3 shrimp production bases, 13 seedling production bases, and 3 pilot and demonstration breeding bases. The total seedling water body exceeds 50,000 cubic meters, the total breeding area is 800 mu, and the base covers an area of 3,000 mu (including the PRIMO production base in the United States). Annual production and sales of prawn larvae 80 billion, shrimp seedlings 20 billion. In the past three years, Haimao's annual sales growth exceeded 50%. The last exhibition, hai MAO brought "Plymouth" high resistance seedling products.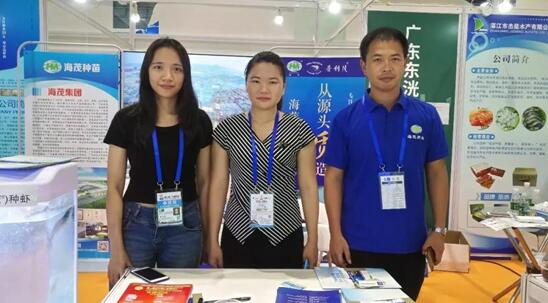 Zhejiang Zhongda Feed Group Co. LTD:Zhejiang Zhongda feed group now has more than 30 feed production lines with an annual output of 1.2 million tons, two grease production lines with an annual output of 300,000 tons of soybean and rapeseed, two biological products with an annual output of 10,000 tons, two quick-frozen processing production lines with an annual output of 10,000 tons of aquatic products, and 1,500 mu of refined shrimp ponds. It has become a comprehensive modern agricultural industrialization group integrating research and development, production, breeding, processing and service. Cuhk attaches great importance to the special aquatic feed market in Guangdong. At present, cuhk has the leading technology in high-grade aquatic feed products such as turtle feed, turtle feed, prawn feed and bass feed.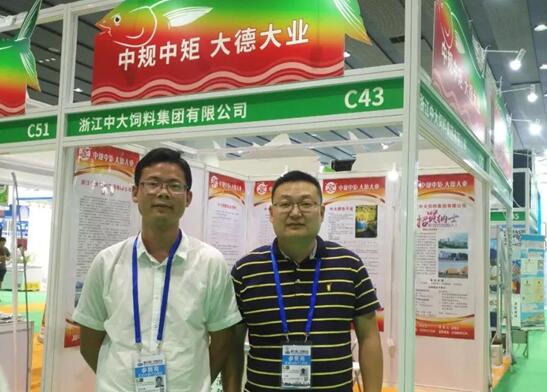 With the expansion of aquaculture market, the Guangdong-Hong Kong-Macao Greater Bay Area Aquaculture Expo 2019 will be grand opening at China Import & Export (Canton Fair) Complex on August 23-25, 2019.. At that time, look forward to your visit!