Good news from the organizing committee: Larry Crabb Company in Russia has determined to attend Guangzhou International (Guangzhou ) Fishery and Seafood Exposition 2016 .It is located in Weihai,which is a beautiful coastal city. The head office ANTEY has seven fishing-boats in Russia,three fishing-boats among of them are for catching live king crab.These king crabs are directly on the boat for processing or transferred to the processing plant for processing or directly imported to Weihai to temporarily keep fresh for sale. Larry Crabb Company supply of live and frozen and cooked frozen king crabs all the year.Some frozen crab sections dedicated to supply to Asian market.
King crab named stone crab or rock crab. They are mainly distributed on both sides of the north Pacific's cold waters,where are from Alaska to Russia's Kamchatka peninsula. King crab is the largest crab in the world, known as "the king of crab" .There are three kinds of king crabs in Alaska ,USA: red king crab,blue king crab, brown king crab (also called golden king crab).It mainly produces red king crab in Alaska, account for more than 70% of the total output of king crabs.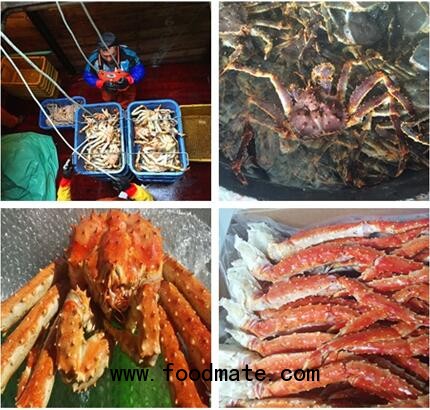 Try to imagine that live king crabs are airlifted directly here and the full fresh meat which will be cooked by excellent allocation makes us be intoxicated with. If the raw food, you will see the king crab's glittering and translucent and mouthwatering crab fat and crab cream.If a fire of coals roast, you will smell out king crab's unique sweet flavor from sweet-smelling crab legs.
If you are interested in FISHEX 2016,please contact the organizing committee.
Web:www.chinafishex.com
Guangzhou Boyi Global Exhibition Co., Ltd
Guangzhou, Guangdong, P.R. China
Mobile:+86 15018717199
Tel.: +86 20 66339113
Skype:fishexhibition
Email: info@chinafishex.com;