The rapid economic development and the upgrade of living standard generate the demands for product packaging market. The diversity of needs among different end-users has also brought enormous business opportunities to packaging industry.
"The 24th China International Exhibition on Packaging Machinery & Materials" (Sino-Pack 2017) and "The China (Guangzhou) International Exhibition on Packaging Products" (PACKINNO 2017) will once again locate at Area B, China Import and Export Fair Complex, Guangzhou, PR China on 1- 3 March 2017. Over the past two decades, the fairs have been becoming the industry's ideal sourcing and information exchange platform. Not only has it provided one-stop packaging solutions for industry buyers, but also effectively brought brand building and business development opportunities for exhibitors.
Innovative Technology as Spotlight
Technological innovation is often a crucial driving force to industrial advancement. while the ability to catch up with the newest production technology is one of the keys to corporate success. Each year, the organizer Adsale Exhibition Services Ltd keeps the fair abreast of the latest market trends and gathers the state-of-the-art equipment which attracted substantial buyers' interests.
Food and Daily Chemical Products Packaging account for a large proportion of packaging industry. Along with the aggressive growth in the industry, there is an unabated demand for Primary and Secondary Packaging Machines. For Primary packaging machine, it includes Sealing Machines, Wrapping Machines, Vacuum Packaging Machines, Aseptic Packaging Machine, Forming, Filling & Sealing Machines, etc. For Secondary packaging machine, it includes Palletizers, Strapping Machines, Boxing Machines, Shrink Wrapping Machines, Labeling Machines, Automatic Box Filling Machines, etc.
Exclusive New Products at Sino-Pack / PACKINNO
To catch up with the latest trend of packaging industry, the organizer has gathered the newest machines at Sino-Pack and PACKINNO 2017 for buyers, some of them are as below:
Dase-Sing Packaging Technology Co., Ltd. (Booth No. 12.1B15)
Exclusive New Products: Auto Shrinkable Label Inserting Machine i-sleeve ProII
This product has excellent high-speed stability. Thinner membrane could be used with this machine while increasing the speed at the same time, which significantly reduces the cost. Matching with a variety of steam stove, rack and bottom of the package connection can achieve the function of recycle steam system. Also it extends the refueling time, reduces the energy consumption and improves production efficiency. Its set of standard speed is 1000BPM, which is the fastest set of standard speed in China; the film with 20μm thickness could also save 20% to 30% of the labeling cost.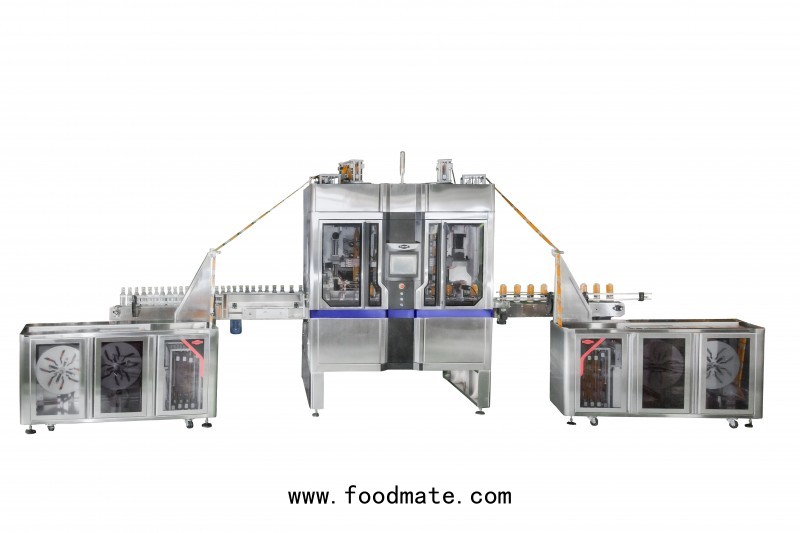 Hualian Machinery Group (Booth No. 13.1E40)
Exclusive New Product: Automatic Filling Machine ZSG-1000A
This filling machine uses four servo motor control, so as to finish the process of filling bag, opening bag and lifting hopper accurately. This machine applies the most advanced PLC technology which can operate automatically for all actions. Its packaging capacity is up to 800 to 1000 bags / hour, which ranks at the top of the industry. At the same time, the machine also utilizes three servo structures, which are high-speed, safe, stable and reliable, they save man powers for clients.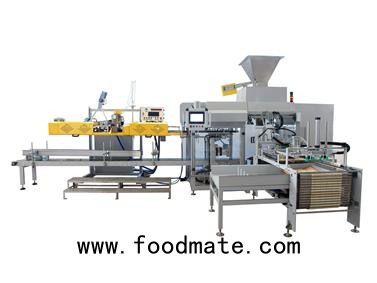 CSi industries B.V. (Booth No. 13.1B01)
Exclusive New Product: Pelletizing Machine (i-Pal)
i-Pal is an end-to-end palletizing system for FMCG production lines and used as a phased automated combination of multiple production lines or packaging lines. Through the mechatronics design, multi-functional components and professional software system, the equipment can achieve a variety of works at a very low cost.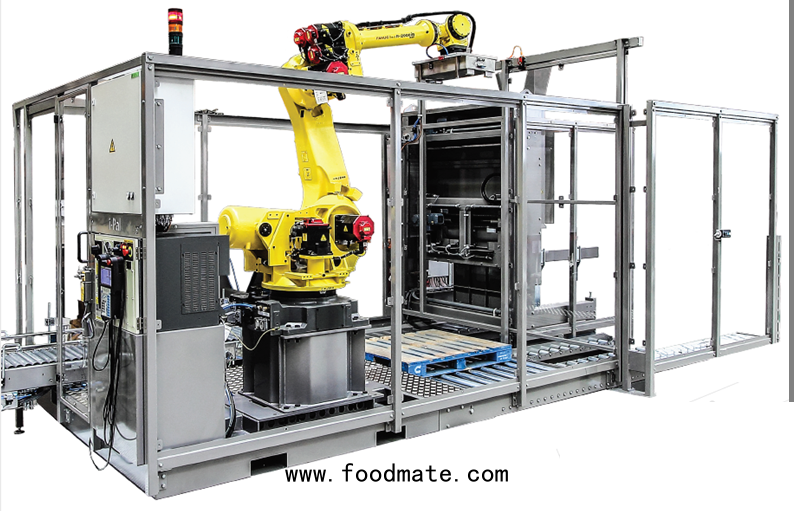 Pre-Register to Win Hotel Accommodation
To encourage visitors to pre-register for the shows, a Monthly Lucky Draw has been launched. Visitors who completed the online pre-registration process will be entitled to participate in a Monthly Lucky Draw which will be held for 3 consecutive months (November & December 2016, January 2017). ONE lucky winner will be drawn per month and be awarded ONE twin room for 2-night hotel accommodation in Guangzhou during the Show period, March 1 – 3, 2017. Visitors are recommended to pre-register now at www.chinasinopack.com or www.packinno.com to enjoy additional privileges.
For more information, please visit:
l Website: www.ChinaSinoPack.com / www.PACKINNO.com.
l Facebook: @SinoPack l @PACKINNO
l Twitter: @SinoPack1 l @PACKINNO1
l LinkedIn: @SinoPack l @PACKINNO
-End-
This press release is issued by Adsale Exhibition Services Ltd. Please send us a specimen copy if you publish this text. Thank you!
Overseas Media and Visitor Enquiry:
Ms. Minna Mui (Adsale)
Tel: (00852) 2516 3343
Fax: (00852) 2516 5024
E-mail: printpack.hkpr@adsale.com.hk
Address: 6th Floor, 321 Java Road, North Point, Hong Kong
Exhibitor Enquiry (Adsale)
China - Tel: (021) 5187 9766
Overseas - Tel: (852) 2516 3371
About the Organizer:
Adsale Exhibition Services Ltd. possesses over 35 years of staging international exhibitions in China and has become one of the leading exhibition organizers in this field. Adsale is the organizer of CHINAPLAS which is Asia's No. 1 plastics and rubber trade fair. Adsale's Sino-Pack, Printing South China and Sino-Label exhibitions also have over 20 years' track record.