The demand for packaging has grown at a fast pace in recent decades. According to the analysis from Smithers Pira, the sales revenue of packaging market has received sustainable growth since 2010, from US$670 billion to an expected value of US$820 billion in 2016 and it will undergo year-on-year growth by reaching US$950 billion in 2018. Meanwhile, from the market research conducted by Allied Market Research, the food packaging market is also forecasted to bring in revenue of US$3.03 trillion by 2020, implying that the global market demand for packaging will enjoy a significant growth across the next five to ten years. With increasing social affluence and population, emerging markets and developing countries have gradually become a strong driving force to boost the growth of packaging industry
In 2015, China was the largest regional market for packaging equipment consumption and the second largest market for packaging materials. The total sales revenue of packaging materials in China is estimated to reach RMB$4.4 billion in 2016. A growth in demand has fuelled the market for the latest packaging technology and safest packaging materials in China. To address the market needs, the 24th China International Exhibition on Packaging Machinery & Materials (Sino-Pack 2017) and China (Guangzhou) International Exhibition on Packaging Products (PACKINNO 2017) will be held during 1-3 March 2017 at Area B, China Import and Export Fair Complex, Guangzhou, PR China. Occupying an exhibiting area of 44,000 sqm, Sino-Pack 2017 will feature 4 theme zones, namely Smart Packaging, Logistics Packaging, General Packaging and Food Packaging.
Create New Business Values via Packaging Innovation at PACKINNO 2017
Innovative technology is often an impetus for driving industry development and optimizing market operation. Adoption of innovative technology has become a key factor for success in this highly competitive global marketplace. To cope with the ever-changing demands and habits of global consumers, it is essential for packaging producers to adopt advanced and innovative materials and technologies in order to enhance the end products' safety and attractiveness.
In response to the needs, PACKINNO 2017 will feature a special zone on Innovative Packaging Materials to showcase the latest products, covering masterbatch, ink, plastic packaging film, adhesive, etc. The zone received substantial supports from renowned enterprises such as Dongguan Zhiteng, Yalan, Weide, Changyuan, Jixang Film, Taikang, BLM, Jiancai, KSL Film, Jihong, etc.
Anhui Jihong Polymer Technology Co., Ltd will showcase a full series of masterbatch, ranging from concentrated masterbatch, functional masterbatch, modified material, pigment and additives, which are applicable to many fields, including food & beverages packaging, dairy products packaging, electronics, etc. Meanwhile, Dongguan Zhiteng Plastic Product Co., Ltd will also display stretch film produced by three layer co-extrusion wide film machine, the product is accredited with international quality system.
Substantial Support from Visitors at Sino-Pack / PACKINNO 2016
The Sino-Pack / PACKINNO 2016 has successfully attracted 31,079 professional visitors, mostly from Hong Kong, Thailand, South Korea, Malaysia, Russia, Indonesia, Taiwan, India, Singapore, Vietnam, etc. Trade visitors of Sino-Pack / PACKINNO 2016 highly recognized the show and gave encouraging comments as below:

Mr. Jorge Castro Izarra, Gerente de Division of Soluciones Tecnologicas (Peru) thought the show was exceptionally good. "This is my first visit to Sino-Pack 2016 and we found it of very high quality. Some machines are even comparable with that made in Germany. Also, price is reasonable and it is nearly 5 times less than those from the US. I believe that companies from South America should be interested. I have ordered a die-cut machine and a wrapping machine and will definitely visit Sino-Pack again in 2017."
Mr. Ing. Aleš Weiner, Lead Buyer - Packaging & Trading goods in Pet Food CZ s.r.o. (Czech Republic), found the fair rewarding. "This is our first time participating in the fair. We have found a lot of packaging materials suppliers which fit our needs. One of the exhibitors has arranged a factory visit for us on the second day of our visit and we think that it would be an awesome experience to understand more about the operation of a China factory."

Ms.Lin, Senior Packaging Process Engineer of P&G said "We are more interested in automated smart packaging. Although P&G has a complete collection of equipment, we still need to source for equipment operating with less manpower and new packaging materials. This show is a perfect platform to serve our purpose."

Mr. Ankit Kumar, PurchasingTeam Leader of Primpac New Zealand found the show was beyond expectations. "Several exhibitors are our partners, and they have a bunch of new products. I am a green staff in purchasing department and this is my first visit to Chinese exhibition. The show is exceeding my expectation and I am also happy to see the development of China's machinery and products."

The representative from Thai Beverage Association appraised the overall arrangement of the show organizer. "The organizer provided excellent hospitality service to them during this sourcing trip. We have sufficient time to visit important booths in the exhibition. The organizer also provides a factory visit at Tech-Long. One of our members has already ordered the machine from Tech-Long. We would like to visit Sino-Pack in 2017."
Pre-Register Now to Enjoy Buyer Privileges
As an annual event for packaging and its end-users industries' players to see and learn from experts about the latest packaging solutions, Sino-Pack / PACKINNO 2017 is now open for registration. Visitors are recommended to pre-register at www.chinasinopack.com or www.packinno.com to enjoy additional privileges, including free copy of show catalogue, priority to participate in symposia, exemption from on-site registration procedure and special rates offered by hotels.
For more information, please visit: www.ChinaSinoPack.com | www.PACKINNO.com
Connect us at:
Facebook: @SinoPack l @PACKINNO
Twitter: @SinoPack1 l @PACKINNO1
LinkedIn: @SinoPack l @PACKINNO
Anhui Jihong Polymer Technology Co., Ltd will showcase weathering masterbatch at "Innovative Packaging Materials Zone".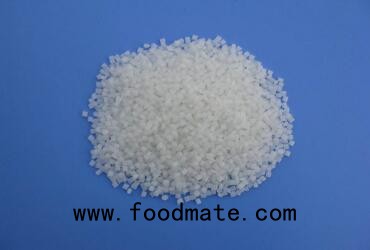 Dongguan Zhiteng Plastic Product Co., Ltd will display stretch film produced by three layer co-extrusion wide film machine.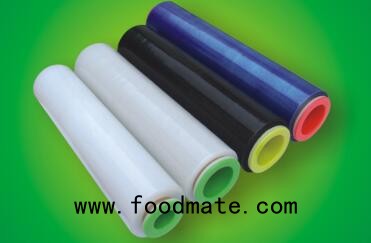 Sino-Pack / PACKINNO 2017 are expected to gather 600 top-notch exhibitors and 40,000 professional buyers to unlock the latest development of packaging industry.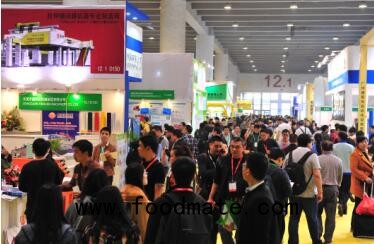 Please send us a specimen copy if you publish this text. Thank you!
Overseas Media and Visiting Enquiry:
Ms. Minna Mui
Tel: (00852) 2516 3343
Fax: (00852) 2516 5024
E-mail: printpack.hkpr@adsale.com.hk
Address: 6th Floor, 321 Java Road, North Point, Hong Kong
Exhibitor Enquiry
China - Tel: (021) 5187 9766
Overseas - Tel: (852) 2516 3371
About the Organizer:
Adsale Exhibition Services Ltd. possesses over 35 years of staging international exhibitions in China and has become one of the leading exhibition organizer in this field. Adsale is the organizer of CHINAPLAS which is Asia's No. 1 plastics and rubber trade fair. Adsale's Sino-Pack, Printing South China and Sino-Label exhibitions also have over 20 years' track record.