Food and Hotel China (FHC) 2017 welcomed 91,301 trade visitors over three days, representing a record-breaking 40% increase in attendees since the 2016 show.
On November 16th, the 21st edition of FHC concluded with signs of significant business from participating companies at the Shanghai New International Expo Centre. The show was reported to be better than ever - with 85,000sqm of space and 2,450 international exhibitors from more than 69 countries and regions; FHC has grown to become the leading tradeshow for international companies looking to introduce their products into the Chinese market.
"We are delighted with the results of this year's show. Not only with the increase in exhibitors but also the larger number of buyers that attended from all over the country," Stated Margaret Zhang, Deputy General Manager of the show organiser, UBM - China International Exhibitions Ltd. She added, "This is the first FHC we organized with UBM Sinexpo after acquisition by UBM Asia and FHC has maintained the high quality for both exhibitors and buyers - we have been rewarded this year with record results".
43 National and Regional Pavilions participated in this year's show, highlighting the importance of the international food and wine community in China. The exhibitors left some very positive comments about the show:
The exhibition is much greater than last year and we met lots of matched trade buyers because we allocated in Beer Zone this year. We will continue to exhibit at FHC China 2018 next year.
Mr.Shi Yuqi, Sales Director, SKOVLYST
What a great show! A lot of good trade visitors and it's really easy for people to access the show. We have met with new and existing clients. We have been exhibiting at FHC for 3 years and will continue to return.
Mrs. Rita Brugnoli, Sales Director, La Rustichella Tartufi Service
Industrial Associations and buyers attended FHC because they believe it to be China's leading, premier imported food show. Their comments were also very positive:
CEA delegate team members very happy with this business trip and they met with many suppliers and factories and learn new technology and get many experiences. I hope that we will have long-term partnership and more collaboration in the future. I am looking forward to see you and your team again in the next event.
Ms. SOUS Chan Chhorporn, President, Cambodian Entrepreneurs Association
This is the first time I organize about fifty association members to attend FHC China. The scale and professionalism of the exhibition are over our expectation. We hope FHC will grow and getting bigger next year.
Mr. Xu Hao, Standing Deputy Secretary-General, Jiangsu province Restaurants Industry Association
FHC means high quality, more and more company members register and come to attend this exhibition. The scale of the show is expanding and having various food products, so that many companies planned to spend much time learning products interested in.
Ms. Bian Yumin, Secretary-General, Heilongjiang Drink Industry Association
This exhibition is very successful. More and more companies are interested in FHC and they established more contacts of cooperation partners at the exhibition.
Mr. Qi Fangxian, Secretary General, Changzhou Food Industry Association
We benefit a lot from the Fresh Marketplace held in the exhibition. Either learn product sourcing strategies and business models, or get more incentive thoughts from the forum.
Mr. Peter Zhu, Procurement Director, Pagoda Orchard
This year, the scale of the show is larger and the exhibitors are much more than last year. There are lots of meat from UK and more snacks products from Europe. We collected exhibitors' information to purchasing department and will build deeper relationship with the exhibitors in the next step soon.
Mr. Zuo Xu, Operation Manager, Shanghai Zhongfu International Trade Co. Ltd.
About 500 trade visitors were attracted by "Power of Bakery 2017", all China bakery industry development congress. The activity of the Revival of Traditional Pastry especially achieved people's eyes and other on-site activities were also very popular. We expect to expand the cooperation again with FHC in 2018.
Mr. Shan Zhiming, Secretary-General, ALL CHINA BAKERY ASSOCIATION
FHC this year is very successful, and having more visitors than before. The pizza competition is well organised which attracted more audience, our sponsors and judges all confessed FHC is the leading imported food show in China.
Ms. Yvonne Liu , PMQ Magazine
The largest event at the exhibition this year was the 19th edition of the FHC Culinary Arts Competition, attracting an astonishing 1,200 chefs from Hong Kong SAR, Korea, China, Taiwan Region, Russia, Macau SAR, Philippines and Malaysia who competed in over 30 different product categories. Many awards were given; including 2 Gold with Distinctions, 39 Gold Medals, 18 Silver Medals and 428 Bronze Medals and all judged by 140 World Association of Chef's Societies approved judges. The competition included live cooking, ice carvings, static displays and new pastry and bakery categories.
Many other activities took place concurrently to the show; the first edition of the FHC Fresh Marketplace forum launched with more than 80 delegates participating in the latest news and developments from the Fresh Produce industry. The Meat, Bakery and Tea & Coffee sectors also hosted many forums and seminars which were led by industry experts.
By the end of the exhibition, 35% of exhibitors had already booked their places for FHC 2018, which will take place on 13-15 November 2018.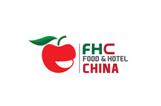 Title: 'The story behind the Apple'
For 40 years, our 'apple' series of food and hospitality events have been the industry standard for high-quality food, beverage, hospitality, foodservice and bakery exhibitions across the globe. As we move into a new era and set our sights on regional expansion, our iconic apple logo, which is highly recognised worldwide and is synonymous with quality, professionalism and experience, helps us to navigate our way into new markets. We are proud to unveil our new and updated look spread across the Food & Hotel portfolio of events that will continue to be the beacon of opportunity.
About the organisers
About UBM Asia (www.ubm.com/asia)
Owned by UBM plc listed on the London Stock Exchange, UBM Asia is the largest commercial event organiser in Asia, China, India and SE Asia, with a strong presence of 36 offices and over 1,600 staff in 25 major cities, and a combined portfolio of over 290 events events, 28 trade publications and 18 online products covering a wide range of market sectors. UBM provide a one-stop diversified global service for high-value business matching, quality market news and online trading networks.
About UBM CIE (www.chinaallworld.com)
UBM CIE (formerly China International Exhibitions) is responsible for trade only exhibitions in China, where it ran its first exhibition in 1982 and has since organised over 70 events. It's unrivalled experience of more than 30 years in the Chinese exhibition industry has equipped the company and staff with skills and contacts to help companies market their products in the ever evolving China market.
Messe Dusseldorf, joint organisers of ProWine China with UBM - CIE, are also the organisers of the world's most international trade fair for wine and spirits, ProWine held in March annually in Dusseldorf, Germany and ProWineAsia, April in HK and Singapore.
For more information, please contact:
Ms Margaret Zhang
Deputy General Manager
UBM - China International Exhibitions Ltd
Tel: +86 21 3339 2118
Email: margaret.zhang@ubmsinoexpo.com Ms Renee Lu
Marketing Manager
UBM - China International Exhibitions Ltd
Tel: +86 21 3339 2153
Email: renee.lu@ubmsinoexpo.com
PS: Please contact with Ms. Renee Lu at renee.lu@ubmsinoexpo.com for WORD file for your use.