By 2022, market research suggests that the global market for nutraceuticals may reach US$302,306 million
. The opportunity is great because the market is for foods and beverages that could help to prevent or treat diseases. To discover this market, head to the Singapore Marina Bay Sands Expo and Convention this September 11 and 12 for Vitafoods Asia 2018.
Vitafoods Asia brings together buyers, distributors, retailers and suppliers to do business and uncover high-quality, innovative dietary supplements and functional food and beverages. Key components of the exhibition include high-quality, innovative dietary supplements and functional food and beverages from a showcase of over 300 exhibitors. The products help to improve health, wellbeing, physical and mental health and include energy drinks to meal replacement bars, chewable supplements to effervescent tablets and everything in-between. Moreover, there is a New Products Zone where you can discover the latest innovations and market successes in ingredients and finished products. At Vitafoods Asia you can source and taste the very latest products to hit the market at the Tasting Centre.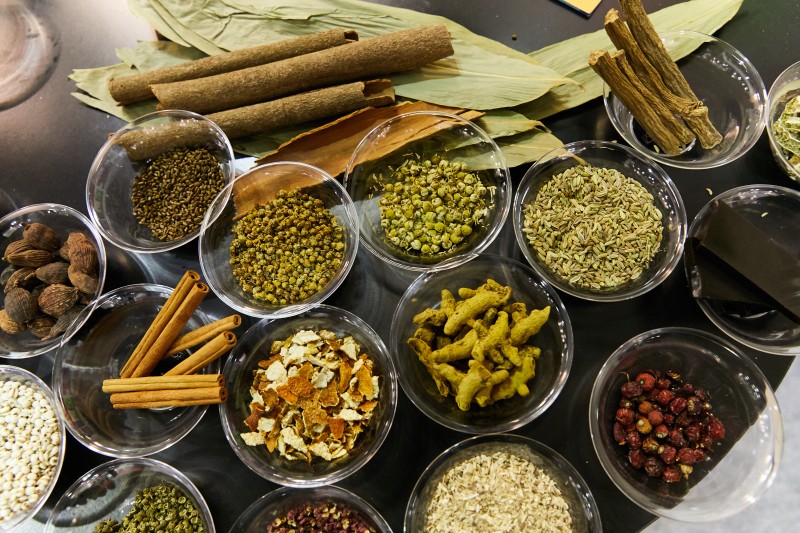 Among the exhibitors, for example, is DuPont Nutrition & Health, a subsidiary of the United States-based conglomerate DuPont. At Vitafoods Asia 2018, DuPont is hosting the DuPont Hospitality Suite, where a team of innovative solvers, deep consumer insights and broad product portfolio will help you turn challenges into high-value business opportunities. Hosted by experts in the field, make an appointment at the suite for a "Meet & Greet" session. There will be 2 presentations per day, sharing what's hot and relevant in Asia.
"We're going to place products with health-enhancing benefits and solutions backed by ground-breaking science at the heart of our presence at the event this year. We will also share the research behind our science and demonstrate how it can be translated into successful ingredient formulations and product launches," said Dr Li Yongjing, DuPont Nutrition & Health's regional president for Asia.
The firm will also present two talks on its work and findings, on new insights and therapeutic strategies for shaping the gut microbiota, which is the ecosystem of microorganisms in people's guts that influences their health, and on human milk oligosaccharides (HMOs), which are sugars found in high concentrations only in human milk and confer health benefits. Researchers are trying to harness HMOs to make infant formulas more like breast milk.
Clinically-substantiated supplements, especially those for women and children, will be at the heart of the products at PharmaLinea's booth. The Slovenia-based firm sells private label food supplements – those that are manufactured by one company but sold by another – and offers services to other businesses in the nutraceutical industry.
"Our primary focus is on women and children, and we have developed excellence in liquid product forms and convenient single-serve forms. Our latest cutting-edge solutions address iron deficiency, immunity, pregnancy, gut health and children's sleep, among others," said PharmaLinea marketing and public relations project manager Matevz Ambrozic.
"The VitaFoods Asia exhibition will also give us the opportunity to present our business model, which is unique to the industry. The complete service we offer includes extensive scientific support, which greatly facilitates medical detailing. Our regulatory team also provides all the necessary information and documentation during the registration process," he said.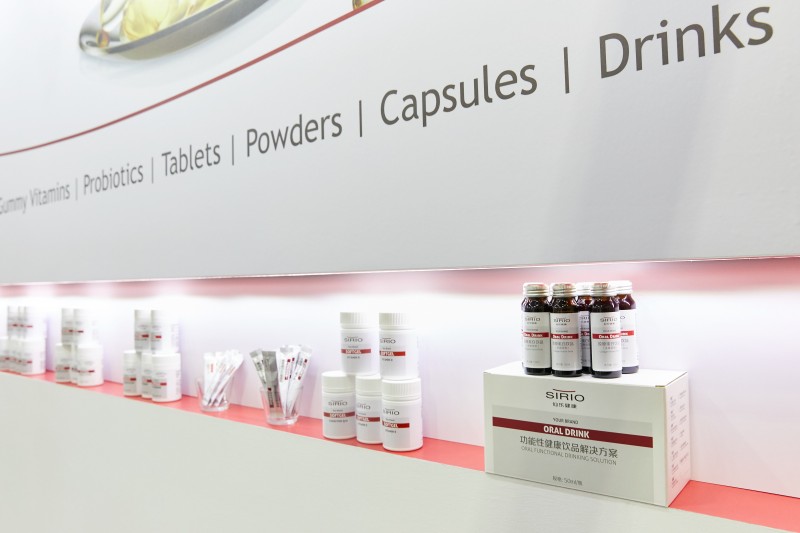 People interested in supplements that could reduce the risk of heart attacks should visit Italy-headquartered company Indena's booth. Indena will be presenting several of its new ingredients for nutraceuticals, including one, derived from the fruit of a plant in southern Italy, that is safe and effective in reducing cardiovascular risks. Indena will also introduce a product suitable for sports nutrition to improve athletes' training, performance and recovery.
The PT Cekindo Bisnis Grup, a consulting company in Indonesia that helps businesses planning to expand into the country, will share information about Indonesian regulations and product registration processes relevant to the nutraceuticals industry, within the industry advice zone Cekindo chairman Michal Wasserbauer noted that Indonesian is home to more than 260 million people and is one of the fastest growing pharmaceutical markets in Asia.
"Moreover, Indonesian people are now more aware of the importance of having a healthier lifestyle. Per person revenues have significantly risen in the last few years and are expected to continue to rise over the next decade, which means that the middle class's spending power
on healthcare products is growing," he continued.
In the Industry Advice Zone, exhibitors and professional visitors can access advice for regulation interpretation and consultation on food regulation problems. A key partner is Antion, a Chinese regulation consulting company engaged in services to the food industry. Another partner is the Singapore Institute of Food Science and Technology (SIFST), who will offer professional advice and expertise on Food Safety Management, especially for food and healthcare products meant for import and export markets. Mintel, a market research company, and the Japan Food Research Laboratories and the Chemical Inspection and Regulation Service (CIRS), a leading product safety and chemical management consulting firm, and the Healthy Marketing Team, who will advise on product innovation are also available in this Zone as advisors.
Returning exhibitors say that the event provides a comprehensive overview of nutraceuticals. "We've been participating in Vitafoods Asia since its very first edition, and it has grown in both the number and quality of exhibitors, visitors and scientific programmes. We expect the same high quality this year and beyond," said Indena marketing director Cosimo Palumbo.
Mr Wasserbauer noted: "Vitafoods Asia 2018 will be one of the biggest events in Asia, so we definitely do not want to miss it."
-END-
About Vitafoods Asia
Vitafoods Asia is part of Informa Exhibitions' Global Health & Nutrition Network (GHNN), which brings together a portfolio of events, digital media and publishing for marketers, manufacturers and formulators of nutrition and dietary supplements, healthy foods/beverages and personal care products. GHNN's events include Vitafoods Europe, Vitafoods Asia, SupplySide West and SupplySide East.
Natural Products INSIDER is the global media brand covering healthy ingredients and finished applications. Vitafoods Insights offers online content and a series of topic-specific digital magazines that bring highlights of the Vitafoods events to a global audience. SupplySide West & Vitafoods Global Storefronts offers a new online environment where ingredient buyers and product developers can find and connect with the suppliers and solutions they need, all year long.
For more information, visit www.informaglobalhealth.com.
Informa's Global Exhibitions Division organises transaction-oriented exhibitions and trade shows, which provide buyers and sellers across different industries and communities with a powerful platform to meet face-to-face, build relationships and conduct business. Informa has a portfolio of more than 150 exhibitions, serving a number of core verticals, including Health & Nutrition, Beauty, Property & Construction and Pop Culture.
Editorial Contact
Theodore Woon | t: +65 9155 3507 | e: theo@pinpointpr.sg
---
*Nutraceuticals Market Global Opportunity Analysis and Industry Forecast, 2014-2022. Allied Market Research. December, 2016.